We're a bunch of
nice nerds

building something new and awesome
Abzu® was born from the desire to challenge the fundamental assumptions of contemporary, black-box AI.
Leading the next scientific revolution with a new class of explainable AI.
Build a machine where cognition arises through self-organization of millions of interactions
We are curious and ambitious good humans who enjoy sharing and the trust that transparency brings.
Founded in January 2018, Abzu is a deep-tech startup with offices in Copenhagen, Denmark and Barcelona, Spain.
Our name is derived from Ancient Sumerian, meaning "the source of the waters of wisdom."
We are an international group of specialists with many years of experience in physics, high-performance computing, artificial intelligence, mathematics, bioinformatics, and business.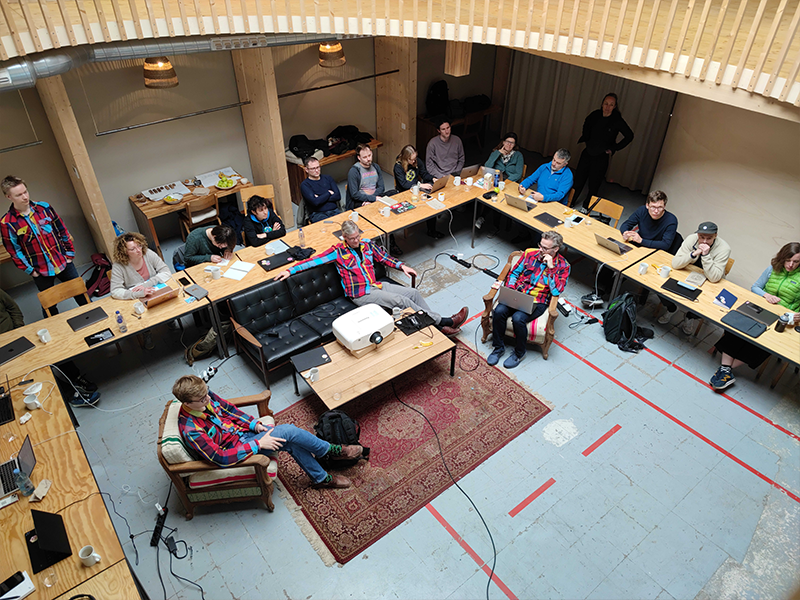 Abzu is a teal organization, which means we practice self-management.
We don't have any bosses. Abzoids determine their own salaries and schedules and decide their work priorities for themselves.
This requires transparency and trust — qualities which are integral to our technology and who we are.
This document speaks to the core values at Abzu, explains our self-managing philosophy, and describes the foundational processes we practice at Abzu.
It's also only 820 words.
video
The TOLAC project brings data-driven insights to expectant parents at important stages of pregnancy to reduce the risk inherent in delivery.
podcast
Part 2 with Casper Wilstrup: Self-management, transparency, and a new kind of AI to revolutionize science.
video
See the Abzu Copenhagen office, and how we manage open-air collaboration in 3 minutes.
Subscribe to receive a notification when there's news about Abzu. You can opt out at any time.
It's easy to get in touch with an Abzoid.
Fill out the form below, and an Abzoid will be in touch in 24 hours.
Reach us during standard CET business hours at +45 31 23 47 64 or +34 937 37 97 30.