At Nordic Fintech Week, the spotlight shone brightly on the intersection of fintech and cutting-edge technology trends, especially AI. We at Abzu had the privilege of being a prominent player in the future of AI in fintech, and it was indeed a thrilling experience. I'm convinced that AI's role in such events will only grow in significance in the future.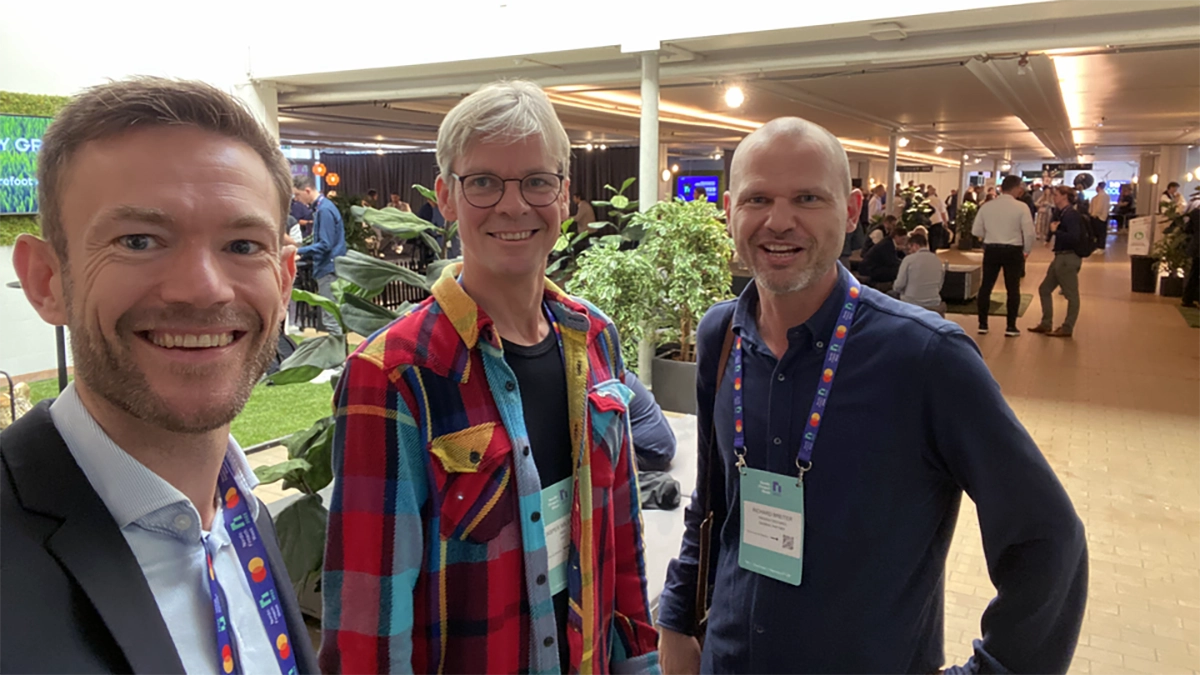 While there weren't specific AI tools on display, what resonated was the widespread adoption of AI by fintech companies. It's a testament to the dynamism of smaller firms, startups, and scale-ups that lead the charge in embracing new technologies like AI. They bring innovation to the industry, which larger companies can harness to stay competitive.
The future of AI is now: Transforming insurance claims with AI.
Fintech companies are embracing AI across the board, a sentiment echoed by the people I engaged with during the event. One particular case stood out: My conversation with an old friend who shared a remarkable transformation. His department, responsible for processing insurance claims, had shrunk from 50 people to just two, all thanks to the adoption of AI.
The benefits of automation and trust in AI:
Processing insurance claims is no walk in the park. It involves intricate rules and complexities, often demanding specialized expertise. So, the news of a department reducing its workforce so drastically left me both surprised and impressed. Not only did this innovation cut costs, but it also significantly accelerated the claims processing time.
The benefits of such automation are twofold. First, it reduces operational costs, and second, it ensures a swift response to customer needs. Imagine your bicycle getting stolen today, and you need a new one tomorrow. Swift claims processing can make a world of difference.
It's worth noting that not all insurance claims can be processed automatically. Consider a life insurance claim, where human interaction and a longer processing time are often essential. We place our trust in humans for these critical scenarios.
Trust was a recurring theme at Nordic Fintech Week, one that resonated through all the presentations I attended and conversations I had. In an industry responsible for safeguarding our finances, trust is paramount. This trust must also extend to AI, the new force in finance and insurance. Building trust in financial services, insurance, banking, and private banking is inherently tied to building trust in AI.
Balancing AI's potential with human touch.
There are two aspects to this. First, AI at its current application level is still in its infancy. We need to instill confidence in what it can do today. Secondly, we must define what we want AI to do. Some tasks should always remain within the realm of human capability, not because AI can't handle them, but because we believe that human touch is irreplaceable.
Over time, as we gain confidence in AI's capabilities, we may offer customers the choice between AI and human interaction. It's an exciting prospect, and perhaps Abzu can play a role in this journey towards building trust in financial services.
In conclusion, the world of fintech is evolving rapidly, with AI at the forefront of innovation. It's a journey marked by trust, where we must balance the capabilities of AI with human touch. As we move forward, let's continue to embrace change, foster trust, and pioneer the future of finance.
Esben is Abzu's Chief Strategy and Commercial Officer. He is a computer scientist and tech entrepreneur with 15+ years' experience building, commercializing, and scaling B2B tech businesses. Esben loves to compete in padel — or anything, really.
More about Abzu in Finance:
If we want the financial industry to be considered more trustworthy than it is today, the use of AI in fintech is not off the table. But it calls for a cautious approach – and trustworthy AI.
Abzu, the Danish/Spanish startup that builds trustworthy AI to tackle complex challenges for the world's leading companies., welcomes Kasper Sommer as its new Chief Financial Officer.
Casper Wilstrup, a global expert in explainable, trustworthy AI, tells Jyske Bank TV at Nordic Fintech Week why both the answer and the reasoning behind the answer are important in AI applications.