Find new
druggable targets

with

multi-omics

data
Understand your targets and their effects
Reveal target-disease relationships and identify novel druggable targets using our state-of-the-art computational target identification platform and services.
Flexible services to support your team
Data access and processing
Ready your data
for analysis, perform extensive quality controls, and
enhance your research with biobank access
.
Discover hard-to-find relationships
and synergistic gene pairs backed by scientific evidence and
explainable models
.
Pathway analysis + clustering
Explain
how targets affect relevant pathways
 for your disease or outcome with public knowledge bases and evidence.
Target ranking + nomination
Rank and score genes and gene pairs
with custom metrics like accessibility, druggability, genetics, safety, and novelty.
Expand your disease understanding by investigating the underlying biological processes that explain your data.
Reduce thousands of potential targets to a highly curated set, supported by reports and analyses, to find safer, druggable targets.
Leverage all of your omics data
. The target search can include data of different biomolecular levels from genomics to phenotypes.
Abzu's explainable artificial intelligence technology and in-house RNA and data science capabilities, combined with their service-based business model, is a
key stepping stone for executing our R&D strategy
.
Kenneth Vielsted Christensen,
CSO
Although Abzu's QLattice (and its collaborative scientists) have helped improve the performance of our drug design algorithms,
it's the explainability of the QLattice models that is
— in our setting —
the most valuable feature for us
.
Morten Lindow,
Therapeutic Modalities

Hypotheses generated by Abzu's explainable AI, the QLattice, are brilliantly put into context with our knowledge graphs. I believe a combined setup like ours is
a very realistic picture of the future of data science
.
Umut Eser,
CIO
While we consider ourselves world-leading in the computational design of oligonucleotide-based therapies, our
collaboration with Abzu has added new aspects when applying machine learning to drug discovery data
.
Morten Lindow,
Therapeutic Modalities
Abzu's QLattice helps
determine the precise genomic locations
for controlling transcription factor binding and modulating gene expression of a given target. This is
a major step forward for genomic medicines
.
Morten Lindow,
Therapeutic Modalities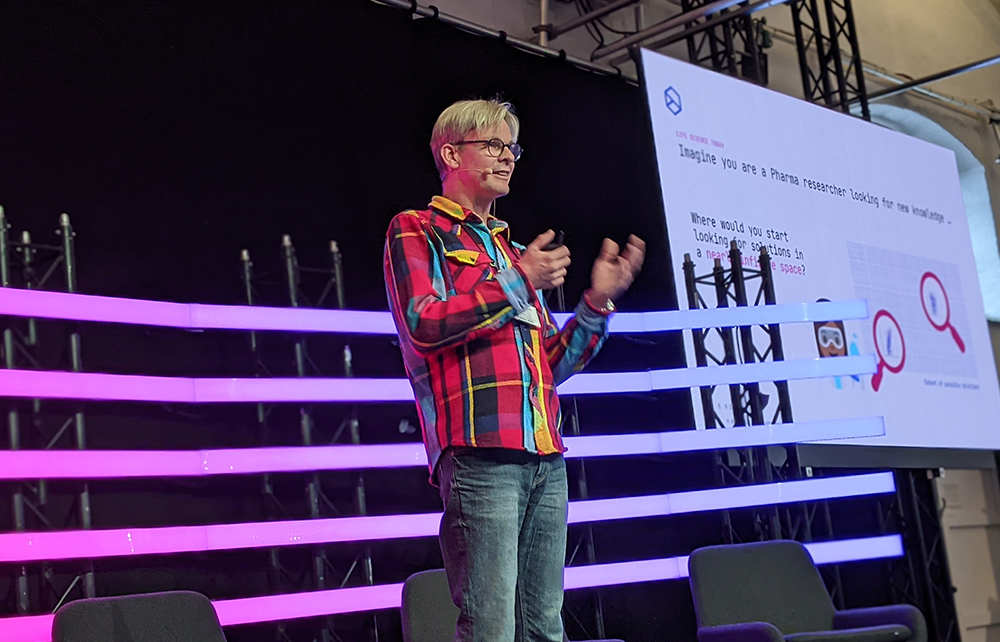 podcast
Just because you can predict what's going to happen does not mean you have an explanation for the phenomenon.
tech blog
The QLattice, a new explainable AI algorithm, can cut through the noise of omics data sets and point to the most relevant inputs and models.
video
A 17 minute video about Abzu's origins and an impactful application in life science.
Abzu recognized as a Cool Vendor in artificial intelligence
Abzu is named a "Cool Vendor" in the 2022 Gartner® "AI Governance and Responsible AI — From Principles to Practice" report.
Identifying interactions in omics data for clinical biomarker discovery using symbolic regression
Niels Johan Christensen, Samuel Demharter, Meera Machado, Lykke Pedersen, Marco Salvatore, Valdemar Stentoft-Hansen, Miquel Triana Iglesias. Bioinformatics (2022).
Combining symbolic regression with the Cox proportional hazards model improves prediction of heart failure deaths
Wilstrup, C., Cave, C. BMC Medical Informatics Decision Making 22, 196 (2022).
Explainable "White-box" machine learning is the way forward in pre-eclampsia screening
Michael Christiansen, MD, FRCPath, Casper Wilstrup, Paula L. Hedley, PhD, MPH. American Journal of Obstetrics and Gynecology, S0002-9378 (2022).
Symbolic regression analysis of interactions between first trimester maternal serum adipokines in pregnancies which develop pre-eclampsia
Casper Wilstrup, Paula L. Hedley, Line Rode, Sophie Placing, Karen R. Wøjdemann, Anne-Cathrine Shalmi, Karin Sundberg, Michael Christiansen
Symbolic regression outperforms other models for small data sets
Casper Wilstrup, Jaan Kasak
It's easy to get in touch with an Abzoid.
Fill out the form below, and an Abzoid will be in touch in 24 hours.
Reach us during standard CET business hours at +45 31 23 47 64.