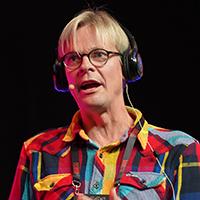 Accelerating scientific discoveries with explainable AI: A breast cancer example
Data has the potential to lead to knowledge. But how do we best extract knowledge from data Explainable AI holds the promise of delivering predictions that are understandable to a human mind.
In this talk, we present a story around predicting breast cancer outcome based on a set of different genomics data types. We show that it means to cut through the noise and reveal the signal: In this case, we're talking about the biological molecules that interact in non-trivial ways to reveal what's important in breast cancer survival.
Tune in to see how Abzu® is pushing the boundaries of its unique technology to bring us closer to the promise of precision medicine.