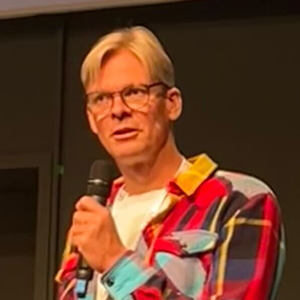 How data science is revolutionizing life sciences and optimizing data assets
Data science is not only transforming drug development, but also changing the way we can understand, diagnose, track, and treat diseases with therapeutics, diagnostics, and devices. Large and small companies alike in the Nordics and globally are now implementing revolutionary data science solutions to help drive efficiencies and improve patient treatment and care.
This panel of experts discusses how companies of all sizes can look to take advantage of the huge benefits that AI, ML, and data analytics can provide.
Moderated by Troels Bierman Mortensen, CEO, DataFair, with panelists Tuomo Pentikainen, CEO, Veil AI; Robert Lauritzen, CEO, Cerebriu; Casper Wilstrup, CEO, Abzu; and Mads Jarner Brevadt, CEO & Co-founder, Radiobiotics.
The 5th LSX Nordic Congress connected life science and healthcare industry leaders with international investment and strategic partners to further the growth, development, and internationalization of Nordic life science and healthcare innovation.
After four years in Stockholm, the 5th LSX Nordic Congress returned to Copenhagen, Denmark: The hub of Medicon Valley and the crucible of Scandinavian life sciences!